Nikon D60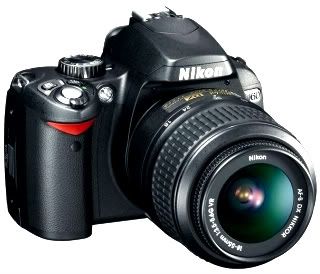 Awww! i want this one. actually i would love to have D80 but D60 also would be great.
so, does anyone would be generous by giving me this DSLR for my birthday present? anyone?
*wink wink*
for crying out loud, i really want this one.
now i'm still collecting money for buying this DSLR. so, i hope by this end of this year, i'll be holding this DSLR.
but it will be more fun if i get it from my parents. haha. its ok la. i want it, so i have to fine myself a way. not by burden up my parents with a sum of 3K in a spot. that will give a heart attack to them. i have my money. so yeah, i can buy it by myself and my parents dont mind either.